Meetings & Events Calendar
Scroll down to view and/or register for meetings and events:

SEAMASS Board of Directors Meeting Schedule 2019-20
SEAMASS members who are licensed structural engineers are encouraged to consider joining the SEAMASS Board of Directors for the next fiscal year.  Also, any member is invited to sit-in as a guest at an upcoming SEAMASS Board meeting.  Please contact SEAMASS Secretary Aaron Ford to indicate that you would like to attend, and to confirm the meeting time. Board of Directors 2019-20 Meeting Schedule  

February 6, 2020  (Thursday) | 8:00 a.m. - 12:00 p.m.  
(Registration & Breakfast begins promptly at 7:30 a.m.)
Tips for Optimizing Structural Masonry
and Masonry Restoration Techniques
WHEN: February 6, 2020 | 7:30 Check-in & Breakfast; 8:00-12:00 Presentations & lunch
WHERE: Kostas Institute, 141 S. Bedford Street, Burlington MA  Directions
PDH Credits:  4.0 SEAMASS-Certified PDHs, or 4.0 NCSEA Diamond-Certified PDHs

REGISTER NOW

PRESENTERS:
Brian E. Trimble, PE, CDT, LEED AP
Director, Industry Dev. & Technical Services | International Masonry Institute
Matthew Roberts
Structural Field Engineer | Hilti, Inc.
TOPICS & OVERVIEWS:
Tips for Optimizing Structural Masonry
Get a clearer understanding of the interrelationship in masonry buildings between materials, architecture, engineering and construction. Seemingly simple decisions can dramatically affect cost and schedule on a project. By understanding the various options available in materials, design and construction methods, more cost-efficient structures will result. Taught using a "Tips" format, the seminar will highlight areas where proper understanding of masonry can result in better buildings. Ways to use existing materials more effectively, explanations of the effect of one selection on another, and discussions of new materials will be included.
Masonry Restoration Techniques
A look at building failure mechanisms, building intervention strategies, existing condition assessment, masonry restoration examples (repointing, lintel repair, flashing), and restoration/retrofit ideas for existing mass building envelopes. The use of trained craftworkers will be emphasized to avoid damaging historic masonry.
Post Installed Anchors
Gain a basic understanding of how post-installed anchors can be designed for installation into masonry. We'll begin with an overview of masonry fastening applications, and the code provisions that are relevant to designing post-installed anchors for these applications. Take a look at some unique fastenings found here in New England.


February 20, 2020  (Thursday) | 3:00 - 4:00 p.m.  
Followed by a Reception from 4:00 - 5:00 p.m.
2020 Northeastern University Engineers Week Distinguished Seminar:
Anticipating the Future Built Environment
Presenter: Gerald E. Buckwalter - Chief Operating and Strategy Officer | ASCE
Location: Interdisciplinary Science & Engineering Complex (ISEC) at Northeastern University
805 Columbus Avenue. Boston, MA
This event is FREE and Open to the Public
Co-sponsored by SEAMASS


March 25, 2020 (Wednesday) | 4.0 PDHs
Then and Now:  What Have We Learned from Structural Failures?
Featuring 3 Presentations:

Great Boston Molasses Tank Failure
Presenter:  Ronald Mayville, PhD, PE SGH (Retired)
Indiana State Fair Stage Collapse
Presenter:  Scott Nacheman, Msc.Eng., AIA | DeSimone
FIU Bridge Collapse
Presenter:  Gary Klein, PE, SE | Wiss Janney Elstner Associates
REGISTER NOW 


April 2020 | Date TBA | 4.0 PDHs
Concrete: Post Tensioning & Performance Based Design
Details To Be Announced
May 2020 | Date TBA
SEAMASS Annual Meeting
Featuring Keynote Speaker:
Doug Most, Author of The Race Underground
********************
Event Sponsors Welcome:
View Event Sponsor Benefits 
Each event's Registration Link includes an option for Sponsorship
********************
For ALL events held at the KOSTAS CENTER, security protocol at the facility requires that:
All attendees must show a photo ID (such as Driver's License) upon arrival at the Kostas Institute, due to security at the facility.

Non-US citizens must upload a copy of their passport OR Real ID to the Kostas Center no later than 4 days before an event via this secure link.

Use Password: Kostas, and include event date when you upload your passport OR Real ID. For upload questions, please contact Julie Casella, Administrative Coordinator for the Kostas Institute, directly at 781.238.8440.
VIEW OTHER EVENTS:
Visit the

RESOURCES & LINKS

page to view other organizations' websites to view upcoming events.

VIEW PAST SEAMASS EVENT SUMMARIES & PHOTOS:
Visit the

PAST EVENTS

page.
EVENT SPONSORS
Click logos to view websites
FEBRUARY 6, 2020
Structural Masonry Event SPONSORS: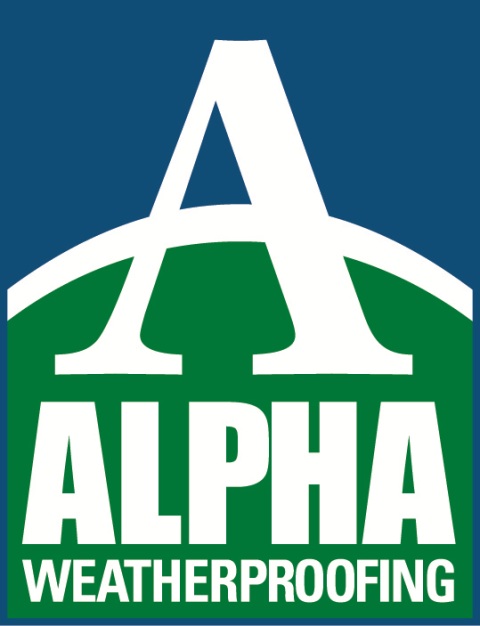 About Alpha Weatherproofing:
Alpha Weatherproofing Corp provides engineers, architects, building owners and property managers throughout New England with comprehensive services for all their building envelope repair needs.




About Conspec Associates, Inc.:
ConSpec combines technology with tradition in both methods and materials for innovative, cost effective, engineered solutions to the restoration, maintenance and repair of the built environment. 



MARCH 25, 2020
Structural Failures Event SPONSORS: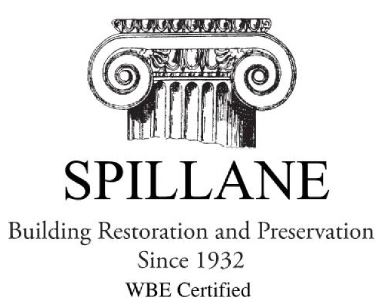 About P.J. Spillane:
For over 85 years, P.J. Spillane has been providing building maintenance and rehabilitation through restoration, repair and waterproofing services.  
 
About Structural Technologies:
STRUCTURAL is committed to making structures stronger and last longer by integrating technology-driven solutions into repair and maintenance services. 




EVENT SPONSORS WELCOME
2 Sponsors per event

View Event Sponsor Benefits

Choose an event and register
as an Event Sponsor using the Event Registration Form.

THANK YOU for Your
Support of SEAMASS