Join SEAMASS or Renew your Membership
We invite you to experience all the benefits of membership!
Membership Categories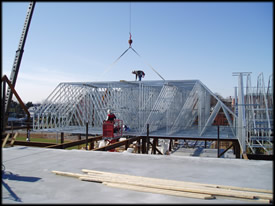 PROFESSIONAL MEMBERS
Are licensed professional engineers who are registered to practice structural engineering in the State of Massachusetts
ASSOCIATE MEMBERS
Are unlicensed professional engineers as well as individuals sharing an interest in the activities of SEAMASS
STUDENT MEMBERS
Are full-time students pursuing a degree towards structural engineering
Annual Dues Schedule
Annual membership dues are based on a calendar year from June 1 to May 31

Professional Member:        $50 / year
Associate Member:            $50 / year
Student Member:              $25 / year                                    
NEW MEMBERS – HOW TO JOIN:

New SEAMASS members can pay for their membership online via PayPal using VISA, Mastercard, or American Express via the buttons below.
IMPORTANT:  ALL NEW Members must also complete a brief New Member Application. Simply click to open it (it's an editable PDF file) and save it to your computer.  Then complete the form fields and Save/Re-name the file with your name in the file title (for example, "John Smith-New Member") and e-mail the file to at treasurer@SEAMASS.org.  OR you may print and mail it to the SEAMASS address above.  This form also serves as a copy of your paid invoice, since it includes the date of your online payment, or your check number.
If you wish to pay by check, contact treasurer@seamass.org for instructions and the mailing address. 
We look forward to receiving your application and welcoming you to the organization.
NEW Member-PROFESSIONAL MEMBERSHIP ($50/year):

NEW Member-ASSOCIATE MEMBERSHIP ($50/year):

NEW Member-STUDENT MEMBERSHIP ($25/year):

RENEWING MEMBERS – HOW TO RENEW:

Members can conveniently renew their membership online via the link below, using PayPal or the credit card of their choice.

CLICK HERE TO RENEW YOUR MEMBERSHIP for the 2018-19 SEAMASS Fiscal Year
(All members must renew before August 31, 2018).
NOTE:  Please consider BUNDLING your membership with a SEAMASS Sponsorship, for just $300 more (less than $1 per day) for Professional or Business Sponsorships. Corporate Sponsorships are also available for $1,200/year (less than $4 per day)  CLICK HERE for details
QUESTIONS? (OR TO RENEW VIA CHECK): 
Please e-mail SEAMASS Treasurer John Thomsen, PE, Ph.D at treasurer@SEAMASS.org.